A few days ago the NFL 2015 schedule came out. Yay! I love any and all information about the NFL. Well, save for the unending information that is coming out of the Philadelphia Eagles headquarters. Chip Kelly is really going bat-shit crazy with his new role as the Eagles personnel manager. He now has on his QB roster: Sam Bradford, Tim Tebow, and Mark Sanchez. Although, Tim's contract is for zero guaranteed.
Now there is talk that he is going to make a three-way trade to get Mariota.
On to the good stuff …
Here is the schedule for the Green Bay Packers.
The first thing that jumps out to me is that we don't have the NFL opening kickoff game. Phew. That has really stung us the last few years. There is a lot of talk about how the Packers have started the past few seasons with a 1-2 start, however that doesn't take into account our opening games.
2014 Seattle Seahawks (NFL Opening kickoff game). GB lost in spectacular fashion in the NFC Championship game to the Seattle Seahawks. Started season 1-2.
2013 San Francisco 49ers (lost the year before to SF in the divisional round). Started 1-2.
2012 San Francisco 49ers. Started season 1-2.
2011 New Orleans Saints (NFL Opening kickoff game) Lost to the Giants this year in the divisional round. The Giants went on to win the Super Bowl. We went 15-1 this year.
So as you can see, we started the last 3 years with a 1-2 season, but we played the Super Bowl champions and the 49ers that have been our Achilles Heel the past few years.
We needed a first game break, and we got it this year. Although, we do see Seattle the second week. I don't know that we are going to beat them this year either, however, in our favor is home field advantage. I do think the NFC Championship game would have turned out differently if we had had home field advantage last year.
Complaints: I think the NFL is over Green Bay. I do not think it is fair to have 4 back to back divisional games, especially in the middle of the season. If someone gets hurt there is no cushion. I think that is ridiculous. I also don't love the fact that there are two Thursday games, although, we do play on Thanksgiving, as do the Lions, and the Lions also have back to back Thursday games, so at least there is some divisional fairness there.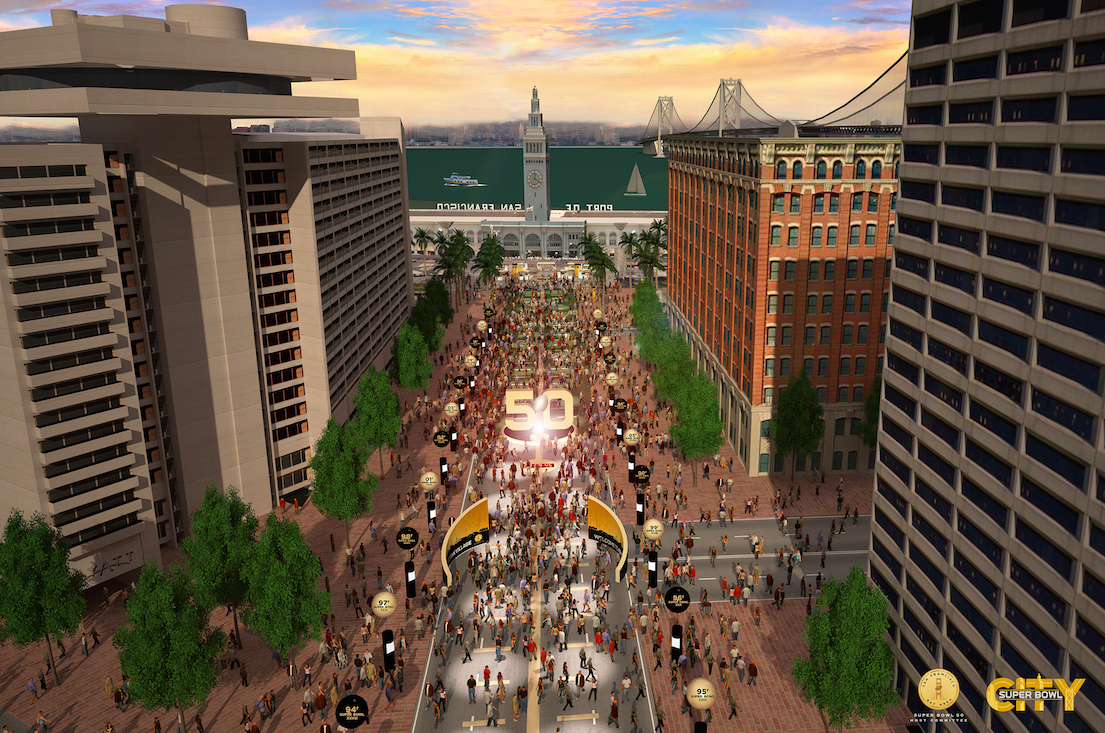 First thoughts on teams. Ugh. I really don't want to have to play Seattle again, but our nemesis, the 49ers, are going to have an absolutely shit year. What idiots those losers are. To fire their coach (I don't care what the press releases say, that was a firing), demolish their defense, and as for their offense … jeez. They have no running back. I'm not quite certain who their receivers are this year. I will say this, the Santa Clara Niners have unveiled that all the 2016 Super Bowl activities will be held in downtown San Francisco, in Herman Plaza and on Market street leading up to the Ferry Building. It is called Fan Village. Fuck you guys. We all know Santa Clara is awful. Niners – you want to move your team to Santa Clara? Then deal with the repercussions and get out of my (well, old) city. Don't bogart the city you left. Try and entertain people in your strip malls in Santa Clara. Yeah, I'm hating, so what?
Thoughts on the division: Look, I don't know what to say about the Bears. Jay Cutler seems to have lost the confidence of not only his locker room, but the entire NFL. The Bears just lost Brandon Marshall, which is a big deal for Cutler as he was basically the one who wanted Marsh
all brought over from Denver. Speaking of Denver, John Fox is now the coach of the Bears. That makes me nervous. I can't think for the life of me why Denver let go of Fox to get … Kubiak? Overall, over 13 years, John Fox has 119 wins and 89 losses. His last 4 years with Denver he has a win record of 46 wins and 18 losses. That's a .719 percentage. Gary Kubiak over 8 years has 61 wins and 64 loses. That's a .488 percentage. Why on Earth would you make that trade? I think you always have to ask yourself, who are you going to get better if you let the current person go? If the answer is no one, then you stay with who you have.
Detroit is interesting this year as they have lost Suh. The Vikings are on the brink. They are teetering just at being a winning team. When I look at the GBP schedule, I do not think of the Vikings as an easy win.
The NFL Draft is coming up soon, I'm pretty excited. I still want to draft a defensive coordinator, but, from what I understand, that's not what the draft is about. Darn it! I am looking to get a tight-end, even though Rodgers likes Rodgers. I would like more of a blocking tight-end. Mostly, on defense, we need to replace A.J. Hawk and we need a shutdown corner. That is what I would be looking for in the draft. Based on our schedule, with the Hawks, Niners, and Vikings, we need to draft someone who can stop a Quarterback from moving outside of the pocket, more specifically, making long runs like Kaepernick has done to us in years past and what Russell Wilson did to us in the NFC Championship game. You remember the play, the broken play where Ha Ha Clinton Dix was left standing there like an idiot and our outside linebacker #53 Nick Perry left his man.
Until next time!